The writing is taken from the website of sister Yasmin Mogahed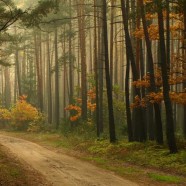 The man knew he was nearing his death. Because he had committed innumerable sins, he was terrified to meet his Lord. Upon his death, the man said to his children: "If my Lord takes possession of me, He will punish me in a manner in which He has punished no one else." In his fear, the man asked his children to burn his body after his death and scatter his remains.
And so after his death, the man was cremated. But then God said to the earth: "Produce what you have taken." When the man came before God, God said to him: "What induced you to do what you did?" The man replied, "It was out of fear of you, oh my Lord." And because of that, he was forgiven [from Hadith Qudsi 32, Bukhari & Muslim].